I was not tagged in this, but I saw Sara do it on her blog (check out her post here) and really wanted to get around to it while we were still in the month of June (since that's mid-year). I'm just gonna jump right in!
---
BEST BOOK YOU'VE READ SO FAR IN 2019?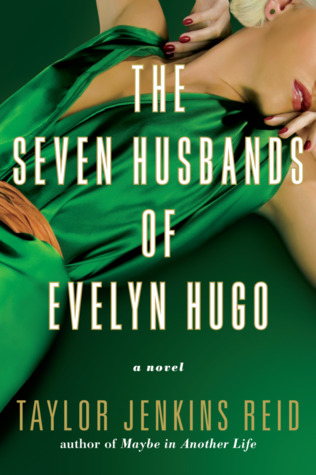 The Seven Husbands of Evelyn Hugo has without a doubt been my favorite read so far this year.
BEST SEQUEL OF 2019 SO FAR?
I am still currently reading Harry Potter and the Chamber of Secrets, but it's turning out to be my favorite sequel so far this year!
NEW RELEASE YOU HAVEN'T READ YET, BUT WANT TO?
I am dying to read Red, White & Royal Blue ASAP, but I haven't gotten my hands on it just yet. However, I've heard nothing but good things about it and am anticipating loving it.
MOST ANTICIPATED RELEASE OF THE SECOND HALF OF 2019?
I don't generally keep up well with release dates, but when the author who wrote one of my all-time favorite books is set to release something new and creepy, I'm gonna keep my eye on it. If you haven't heard before now… Stephen Chbosky is releasing a new adult horror book called Imaginary Friend and I'd suggest putting it on your TBR right this moment.
BIGGEST DISAPPOINTMENT?
I thankfully have had a pretty good reading year overall and have not experienced many big disappointments. The War Blog was one of the few books that were gigantic letdowns. I was not disappointed in this because I had anticipated its release and was really looking forward to it… no, I was disappointed in it because it is marketed as a book about a teen girl's fight against rape culture but was an offensive, slut-shaming, poorly structured mess.
BIGGEST SURPRISE?
Will negatively surprised suffice? As a usual lover of classical literature, I expected to love Emma, but… ugh it was not for me. It wasn't a completely terrible read (I rated it 3 stars) but I definitely thought that I would like it more. I was honestly very surprised with how much it bored me.
FAVORITE NEW (TO ME) AUTHOR?
Taylor Jenkins Reid has become a new favorite author of mine this year. She has somehow made me love books from a genre that I hate, and for that I feel that she truly deserves credit. She's a fabulous writer, if you are somehow unfamiliar with her.
NEWEST FICTIONAL CRUSH?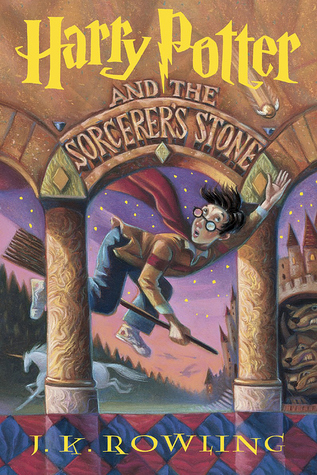 When I watched the movies, I just had a crush on the actress, Emma Watson, but now I have a crush on the actual fictional character of Hermione from the Harry Potter series as well. Really though, I should've expected that.
BOOK THAT MADE YOU CRY?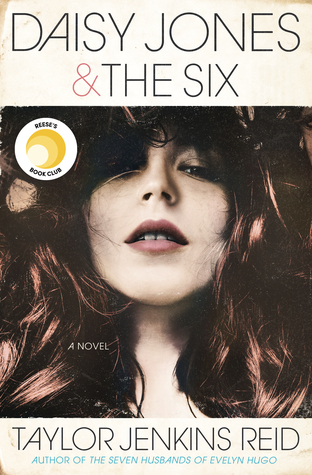 Daisy Jones & The Six is not the type of book that I expected would make me cry. Most books can't make me cry. But the ending of this came at me out of no where and I was not at all prepared for it and… well, I just couldn't help it. I cried.
BOOK THAT MADE YOU HAPPY?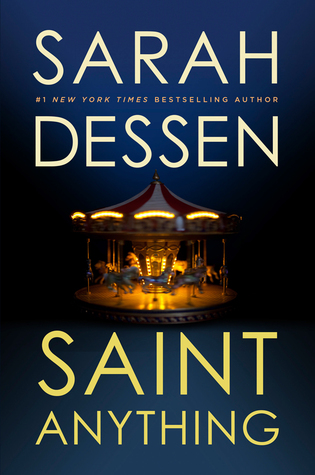 Saint Anything was one of the few Dessen books that I hadn't already read when I decided to start rereading her stuff this year. It is now one of my favorites from her, and even though there is a lot of sadness and deeper stuff going on, the whole read overall made me happy.
FAVORITE BOOK TO MOVIE ADAPTATION YOU'VE SEEN THIS YEAR?
I know, I know. I'm lame. But it's funny, right….? Anyways, I haven't watched any movie adaptions this year! At least not that I can think of.
FAVORITE REVIEW YOU'VE WRITTEN THIS YEAR?
I think that my favorite review to write this year was for Daisy Jones & The Six. I know I've already talked about the book on this list, but this is different because it's about my review on the book… right? Anyways, I really loved that book, which made talking about it seem like the easiest thing in the world. Sometimes book reviews are hard to write, and sometimes you know exactly what you want to say. With this one, I knew exactly what I wanted to say.
MOST BEAUTIFUL BOOK YOU BOUGHT OR RECEIVED SO FAR THIS YEAR?
I refuse to stop talking about how obsessed I am with this beautiful cover for Wild and Crooked. I mean, look at it!! It's so pretty.
WHAT BOOKS DO YOU NEED TO READ BY THE END OF THE YEAR?
It would take less time for me to tell you the books that I don't need to read by the end of the year.
---
Ah, what a fun post! I love doing these. I'm going to tag a few people, but don't feel pressured to participate! If you've already done this one, I apologize for the double tag!