This post includes one or more Amazon Affiliate links. Purchases made through the link(s) allow me to make a small commission. This is at no extra charge to you. You can read more here.
Synopsis
Sea of Strangers by Lang Leav picks up from her previous international bestselling books including Love & Misadventure, Lullabies, and The Universe of Us, and sets sail for a grand new adventure.
This completely original collection of poetry and prose will not only delight her avid fans but is sure to capture the imagination of a whole new audience. With the turn of every page, Sea of Strangers invites you to go beyond love and loss to explore themes of self-discovery and empowerment as you navigate your way around the human heart.
My review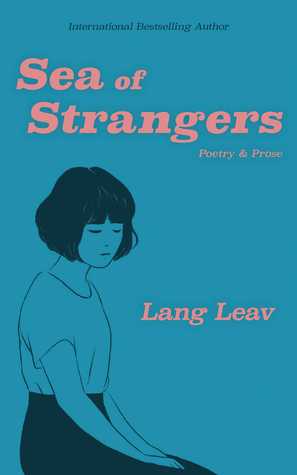 Rating: 3 stars
I'm a huge poetry lover, but I'm hard to please. I came across a poem by Lang Leav about 4 or 5 years ago (I think? god time flies) and I fell in love with it. I don't even remember the poem, unfortunately, but it made me really interested in checking out the rest of her work. When I finally got around to The Universe of Us, I was pretty let down, but this collection of poems has a different tone to it that it made it a bit more enjoyable.
I was still not completely enraptured with what I was reading, which truly does sadden me since I've been yearning to get my hands on these books for so long. However, the feel of the book and the theme it followed was much more suited to my personal tastes this time around. The poems felt deeper and more vulnerable.
"Don't let them tell you that your pain should be confined to the past, that it bears no relevance to the present. Your pain is part of who you are. They don't know how strong that makes you."
I think the best poets have a way of making us see beyond the words. I go back and forth on whether or not I think Lang Leav does this or not. Her writing is beautiful, that I won't challenge. But that writing banks on the words heavily, and there are few times in both of her books that I felt like there was more to the poem than just the words. Am I even making sense?! If you're not a poetry lover, probably not. But if you are, then maybe you get what I mean. Sometimes good poetry makes you think, and sometimes good poetry makes you feel. Too much of the collection doesn't really do either, though enough did to where I still thought that this was better than my experience with The Universe of Us.
I'll reiterate once again that this is just a personal opinion based on how I received the poetry. We all read the same thing differently, and poetry is no exception (in fact, it may even be the rule).