An entire month ago, I was tagged for this post by Arin over at Tomes of Our Lives. If you don't know Arin, I'd highly suggest you change that. Her solo blog is a little newer so I've only been familiar with her for a handful of months but she has quickly become one of my favorite book bloggers. Her content is super enjoyable (especially her readathons!!) and I really like the personality she puts into her posts. So yeah, check out her original post here.
So, as I was saying, Arin tagged me for this book tag in March and even though I was intending to get to it a lot sooner, I'm now a month late. But, in my defense, this is one of the harder book tags I've completed. It takes a lot of extra thinking.
Here's how it works.
Guidelines
Link back to the tagger.
Credit to Daniel @ Page to Page
Listen to tagger's song requests! After you're done listening to the three songs the person who tagged you has chosen, choose a book that you think best goes along with that song and tell us why you chose it!
Request 3 songs of your own! Give any three songs (and your corresponding book choices that think go well with said song) you want for your taggers to listen and respond to!
Tag 5 people! (sidenote: I'm awful at picking people to tag but I did do a few)
Arin's Songs
She // Dodie
"Am I allowed to look at her like that?
Could it be wrong when she's just so nice to look at?"
While I love this song, this book is not one of my favorites (but I unfortunately happen to read a lot more m/m relationships in books than f/f). However, even though I didn't care much for the book as a whole, the relationship was the one part I enjoyed and Holland's feelings fit Dodie's song so perfectly. She's entirely unsure of whether she should be feeling this way and how to handle her new attraction.
What Do I Know // Ed Sheeran
"The revolution's coming, it's a minute away
I saw people marching in the streets today
You know we are made up of love and hate
But both of them are balanced on a razor blade"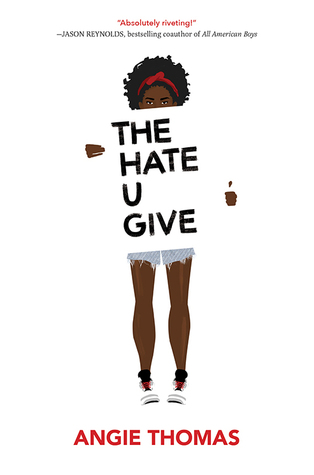 I guess it's time to admit that I'd never heard this song before Arin tagged me in this. Now, I know that it might seem to some like a bit of a stretch to match the song with this book, but let me tell you why it in fact is not a stretch. The Hate U Give is definitely a book filled with a lot of negativity, but Starr's story is one of a continued revolution. She's standing up her murdered friend but she's also standing up for herself and for her fellow Black Americans. To me, nothing says "changing the world with love" than Starr's actions. As soon as the song started playing and I looked at the lyrics, this book popped into my mind.
Not Your Way // MisterWives
"No, it's not your way, not your way
Not going to obey, to obey
This is my body, body
And you don't have a say, have a say"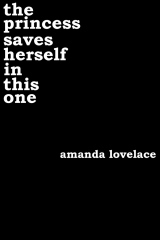 Once again, I've never heard this song before but wow. Arin, thank you so much for introducing this to me because there's a 100% chance it'll be my new jam. I think that this song is just an anthem to stick it to the social norms and expectations put onto girls and women and I'm so seriously here for that. The Women Are Some Kind of Magic poetry collection reminds me of this song so much, so I had to go with all three books instead of just one. If you haven't gotten around to this collection and you enjoy modern poetry, I'd recommend it.
My Songs
Rearrange // Ella Vos
"So I rearrange 
I try to change for you
 But you stay the same
Now matter what I do"
Ugh, I really love Ella Vos. Anywho, this song is one of my favorites and I've never tried to associate a book with it, but as soon as I tried to, Dreamland came to mind. Caitlin is definitely struggling to morph herself into the person that Rogerson wants her to be, yet he stays the same, and she ultimately pays for it.
Boys With Girlfriends // Meiko
"Cause I know better not to be friends with boys with girlfriends
Oh I know better than that, I know better
You play the victim and I'll be the bad guy
I know better than that, I know better"
I was scrolling through my playlists trying to find songs that I thought could be associated with books and I love Meiko but I truly chose this song just so I could pair it with The Dead Queens Club. I seriously don't know if I have ever seen a book match a song so well.
play the part // ROLE MODEL 
"Are you nice because you're nice
Or are you nice because you need somethin'?
Tell me if you need someone who can play the part"
This song reminds me of someone who is being emotionally manipulated and used by someone who they probably care a lot about. And don't get me wrong… I love Alaska. 15 year old me would be scoffing at the current, 21 year old me who now knows the signs of emotional manipulation and can say with certainty that Alaska took advantage of Miles' feelings for her. I could see this as Miles' theme song.
---
Ok, that was… a lot. But it was also really fun. I never associate my music with my books but it was interesting to try it out. I'm going to try tagging some people that I don't think I ever have before.
 Jules | Lauren | Sara | Kristen | Texas Belle
Please don't feel obligated to participate! I know my music taste isn't as mainstream so you may not have heard this songs and they may not be your taste (which is totally OK) but if you do want to try this tag out, I'm so interested to see what books you pair with my songs! Also, if anyone who I didn't tag would like to do this with my songs, please do!