This post includes one or more Book Depository Affiliate links. Purchases made through the link(s) allow me to make a small commission. This is at no extra charge to you. You can read more here.
It's not a secret that I buy a lot of books. I've done a couple hauls on this blog and they tend to be… lengthy. Don't even get my boyfriend started on my book piles. I'm addicted to buying books and I'll probably never finish reading my own collection because I'm constantly adding to it. And yet… I want more.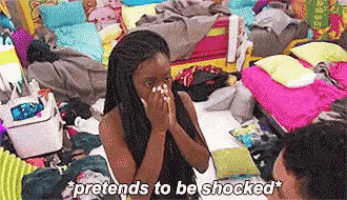 My bookish wish list changes a lot because I'm constantly buying new books, so this is my current and updated version. For whatever reason, I haven't gotten these novels yet in my possession. Most likely, the reason is that I'm a college student who doesn't make nearly enough money at my job and books are expensive. But, ya know, sometimes I just haven't found the motivation to look for the sales that I know exist in order to find it cheaper. And then sometimes, the books haven't even been released yet but I'm an impatient little book fairy (catch the reference soon) and I'm already wishing to own them.
Anticipated Releases…
Permanent Record – Mary H.K. Choi
If you're not excited to get this for your own collection as soon it releases.. then literally what are you doing???? (kidding)
Again, but Better – Christine Riccio
Everyone else wants to read this book in support of the booktuber who wrote it but me? I just want to read it because it looks fantastic and kind of reminds me of a mix of Emergency Contact & Fangirl. Also, I just has to pause drafting this to place an order because B&N has signed copies available for preorder for $13.29!!!!
Backlist Books…
On the Come Up – Angie Thomas
The Hate U Give was an amazing read and I want to personally own anything that Angie Thomas publishes. (PS- I know I'm totally neglecting my own affiliate links right now but B&N also has a signed copy of this book available for $12.34! Support authors of color and also get a cool signed copy for yourself!)
The Hate U Give – Angie Thomas
So, with all of that being said, even though I've read this already (from my local library before the movie was set to come out and the wait list got incredibly long), I want to own my own copy. Yes, my wish list partially consists of books I've already read. Don't judge me.
The Seven Husbands of Evelyn Hugo – Taylor Jenkins Reid
Like many of you, I've seen this book talked about extensively on the blogosphere and booktube. To be entirely honest, the first couple of times I heard it mentioned, I didn't feel interested. I don't do well with historical fiction. But, I have been convinced that this is worth giving a chance and now that I'm interested… I seriously can't stop feigning for this book.
Daisy Jones & The Six – Taylor Jenkins Reid
I bet you saw this one coming, huh? But honestly, why commit to just one Taylor Jenkins Reid book when you could commit to two? Once again, I'm not a historical fiction fan, but I can't see a book get this hyped and not check it out. I don't possess that kind of will power.
The Similars – Rebecca Hanover
This novel has been in the back of my mind since I wrote about my most anticipated 2019 releases back in December. I don't even really know why because this isn't something I'd normally be interested in, but the premise just intrigues me for some reason. Someone please tell me why I've been wanting to buy this book for five months but have yet to buy it when I'm instead purchasing old Sarah Dessen books that I've read multiple times? Maybe I have a problem.
Girls with Sharp Sticks – Suzanne Young
This is another novel that, at first glance, I may usually pass on, but after I dived deeper into the reviews of this book and found it what it was really about, I was strung and ready to go out and buy it ASAP. I'm 110% here for girls with sharp sticks, both literally and figuratively. Also, I'm really intrigued by the cover and think it would look great on my shelves.
---
I would be completely lying to you all if I said that this is my entire wish list. You probably have a long one, too, so you know how it is. However, these are the one's that have been really nagging at me and sitting in the back of my mind at practically all times. You probably think I'm joking, but I can't tell you how many times I've considered how in the world Evelyn Hugo had the energy to remarry seven times.
What books are on your wish list? (: