Hi, all! Today I am doing a book tag that I saw Shanah over at Bionic Book Worm do. Her couples were really entertaining, so definitely check that post out!
So, I think that this is probably going to be my favorite book tag to date. If you haven't seen this tag already, or you just aren't sure how it works, here's how it goes:
Take the names of random book characters, write them on a piece of paper, and mix them around.
For each round, pick two names.
From those two names you need to decided if you would "ship" them (put them in a relationship and if it would work out) or "rip" it (meaning that they would probably be a disaster together)
Following Shanah's post, I'm going to be doing 6 rounds. I decided to focus on YA characters only because I don't want to pair characters from adult novels with teens. Also, I will not be limiting the coupling to heterosexual relationships. I included a few LGBTQ+ characters, but I'm going to be pulling names from one giant pot, so we may get some interesting couples. If we get a same-sex couple and both aren't a member of the LGBTQ+ community, then we're just going to look at it as an exciting new partnership to consider. I will be drawing randomly so I have absolutely no idea what I'm getting myself into.
Note: If you are interested in checking out the book, the link will be attached to the image.
Let's see what kind of couples I create!
Round 1 
Charlie and Alaska
You guys have no idea how much I am fangirling right now. These are two of my absolute favorite characters and I'm obsessed with this coupling. I have no idea how I got so lucky but this is a relationships I would 100% SHIP.
Round 2 
Okay, I think we need to all notice that both of these titles have a U in them (and that's just not all that common) so Andie and Cassie are basically meant for each other.
Okay, totally kidding. But Cassie is into girls, and I could definitely see her falling for Andie. I know Andie has that whole thing going with Clark and all but… I think I'd SHIP Cassie and Andie more, personally.
Round 3



Sutter and Amy 
I am so unbelievably salty about this pairing. I wasn't even going to include them both, but I really wanted to find Amy a better happy-ever-after, and I wanted to see who Sutter would ruin. And yet they are still together, even in my hypothetical book pairings! You truly cannot understand how angry this makes me. I hate Sutter so much and Amy deserves ten thousand times better than him. This is a complete RIP.
Round 4 
Simon and Cath
So, if Simon was going to be heterosexual, I just don't think I'd pair him with Cath. Reagan, maybe (Damn it, why didn't I put Reagan in this instead?). I wasn't as big of a fan of Fangirl as a lot of other people, but I don't think I'd break Cath and Levi up (or Simon and Bram for that matter) for this relationship. I'm gonna have to RIP it.
Round 5 
Cameron and Conrad
This is a very amusing couple to me. Even if Cameron was into boys, I don't think she'd ever go for someone like Conrad. Not that he's an awful character, but I wouldn't really picture them together. Maybe Cameron and Jeremiah. This is another one that I'm going to have to RIP.
Round 6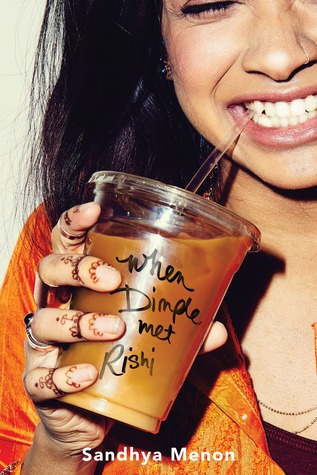 Craig and Rishi
You know what? If Craig and Rishi were boy gay, I think I'd SHIP the hell out of them together. Rishi is a super supportive guy and might even help Craig come into himself a bit more. I know this isn't a coupling we'll ever actually get to see, but I'd be into it.
---
How do you feel about this couples? What characters from different books would you like to see? Talk to me (: