Hi, all! I was planning to do a book review post but I slacked over the weekend and didn't finish the book yet so… here we are. I saw this tag floating around and had it in the back of my mind as an option for Blogmas, but I decided to for sure do it whenever Paige over at Bookish Paige tagged me! She had some great answers so I definitely recommend checking out her post as well. Per usual I won't be tagging (I just have a really hard time trying to figure out who to tag and who might would be interested and whatnot) but if you're interested in trying this out, go for it! I'd love to see your answers.
This tag was created by Kate over at Reading Through Infinity.
Here are the rules:
Link to the person who tagged you
Link to original creator (Kate); she'd love to read your answers
Answer all 10 questions, choosing books for each theme
Tag five people to do this
You get up on Christmas morning and your stocking is full! You take it down and start to unwrap the treats inside. The first thing you see is…
An orange

! Which book is refreshing and vibrant, both inside and out?
The Last Wish of Sasha Cade by Cheyanna Young is a beautiful story with a beautiful cover. It's very sad at times, and will probably break your heart, but it will also make you smile and maybe even cry happy tears. Reading a story that was so positive and lacking in drama was truly so refreshing.
The next thing you see is

a bag of chocolate coins

(Yum). Which book have you recently bought that was expensive, but totally worth the high price?
Little Monsters by Kara Thomas really wasn't that expensive, but when you're used to purchasing paperback novels for 9.99-12.99 (or even getting some for $1 at other shops), then buying a hardcover for $18 seems more drastic. I'm sure someone is scoffing at that price because they've purchased special editions of some books and spent way more, but that's not something I've ever done. So yea… $18 feels like a lot. However, I did love the book and was enticed to check out more Kara Thomas novels.
You also pull out

a bath bomb

. Tell us about a book that had explosive action scenes.
Since I don't read a lot of books with tons of action in them (I'm working on changing that in 2019), Uglies by Scott Westerfeld was the first book I thought of for this theme. I loved this series when I read it in 2017 (I know, how late am I, right), and it has a ton of action but in a way that didn't scare me off. I also wanted to ask if anyone else was aware of the new additions to this series? I think only one is out so far, which I need to check out, but my understanding is that an additional three will also be released in the years to come.
Next is

a pack of playing cards

. Which series won you over?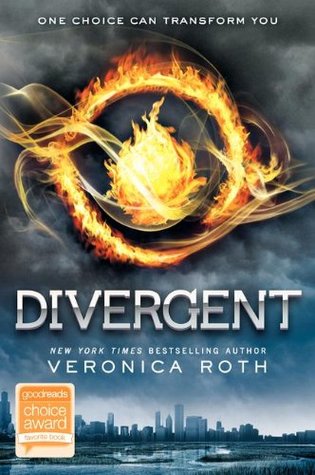 Since I already talked about the Uglies series, I'll go with the Divergent series by Veronica Roth for this one. I fell in love with these books when my friend started reading them our senior year in high school and recommended them to me. I enjoyed the movies as well, though not nearly as much. I think this series created my appreciation for dystopian stories.
You also get

a candle

. Which character is a symbol of hope in their story?
Since You've Been Gone by Morgan Matson might seem like a weird novel for this theme, but hear me out. Emily wakes up one morning to her best friend and the person who has helped her come out of her shell being gone. Vanished. Emily immediately retracts back into herself, but when she gets the bucket list from Sloane, she's hopeful that not only can she salvage her summer, but maybe she can find her friend again, too. The whole story felt very coming-of-age to me, and I just think that Emily definitely had to be her own symbol of hope.
There are
socks

inside too. Is there a book that you think really encompasses all the distinctive tropes of its genre?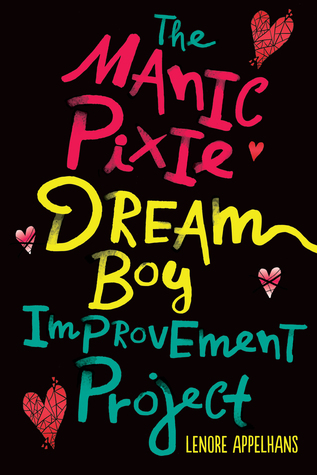 The Manic Pixie Dream Boy Improvement Project by Lenore Appelhans didn't do much for me personally, but it certainly did a great job including and describing all of the tropes that come with the YA contemporary genre.
There's also

a notebook

. Which author's writing process do you find most interesting/inspiring?
I didn't know that I needed to be, but I am suddenly ashamed that I don't know the details of the writing processes of any authors. I don't think that I really have a favorite author (just because I love so many, honestly) so I've never really felt the need to dive deep into information like that. Maybe I'll start? probably not 
To go with the notebook, there's

a fancy pen

. Is there a book or a series that you'd change if you'd written it yourself?
There are so many and also none. Does that make sense? I have a lot of critiques about some books and I always think, "If they had added this or this, it would've been so much better". But, I also just generally think that a book is the product of an author's mind and so even if I thought it could've been written differently, that doesn't mean that it necessarily should be.
There's also

a small bedside clock

. Which book took you a long time to pick up but was worth it in the end?
The Perks of Being a Wallflower by Stephen Chbosky is easily one of my favorites, but it took me a long time to pick this up. I'm ashamed to say that I actually saw the movie first, but also OK with it because the film brought this story to my attention. I honestly think I have a semi-crush on Logan Lerman just because he played Charlie's part so well. I fell in love with the movie and finally got my hands on the book (in 2015, I think) a full 16 years after it was first published. But oh my god was the wait worth it. If you haven't picked this up, please do.
Your pile is getting really big. You reach in to pull out the last gift and it's…

a lump of coal

? You're a little disappointed. But you look closer and realize there's a seam running through the coal. You crack it open and sitting inside is

a tiny golden snitch

. Tell us about a book that surprised you in some way.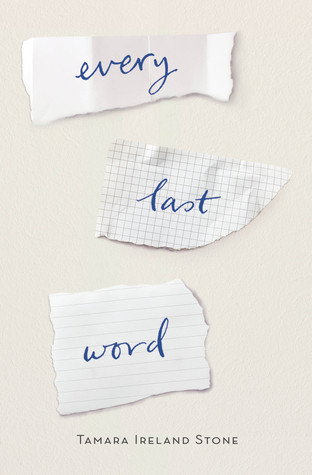 Here's the thing: I like reading books that have mental health rep, but I'm always wary going in. It's so easy for an author to misrepresent an illness, and I'm always so disappointed when that happens. For that reason, I go into books like these with high hopes and low expectations. But let me tell you… Every Last Word by Tamara Ireland Stone is such an awesome story. Actually, it's probably one of the best representations of a serious mental illness that I've seen, and the plot-line doesn't revolve completely around Samantha's OCD. It's an absolutely amazing book and I'm so glad I picked it up.
---
Alright guys, that's it for my bookish stocking! This was a really interesting tag and it was so much fun to do. I'd love to see how everyone else would answer these questions. They're kind of harder than the usual tag questions I answer because they make you think a little more. I've also now got a very intense desire to re-read some of these.
Have you read any of these stories? What kind of answers would you give? Talk to me (: