Hello, all!
WWW Wednesday is hosted by Sam at Taking on a World of Worlds. It's pretty simple! All you have to do is answer the following three questions:
What are you currently reading?
What did you recently finish reading?
What do you think you'll read next?
Let's dive in.
---
Currently Reading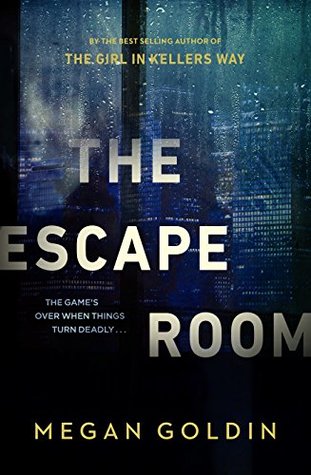 The Escape Room by Megan Goldin 
This one is an advanced reading copy that St. Martin's Press invited me to review on NetGalley. I am doing this as a buddy read with Shalini, who I'm sure a lot of you know!
Recently Finished Reading
I just finished this yesterday (and you can read my review of it here). This is the first in a trilogy but I actually read this after the second installment. I still enjoyed it though! It's very crime TV-esque. If you're interested in that kind of content, check this author out!
Reading Next
I've had this on my list of books to read for quite a while now. I found a copy at a warehouse that does $1 book sales every weekend (and has a great selection so it's basically a book lovers heaven) and grabbed it. I know it's going to be a book to put me in my emotions so I've held off on it on it for a while, but I think that my mother and I are going to do a buddy read on it when her copy comes in from the library. (:
---
Have you read any of these books? Do you do WWW Wednesdays? Lets talk (: