Rating: 4.5 stars
THIS BOOK BLEW MY FREAKING MIND.
I read other reviews on it before I started to read it, and I'll admit, I was skeptical. The cover makes me cringe a little and the description sounds just flat out awful. Just look at the cover. Go ahead, take a second…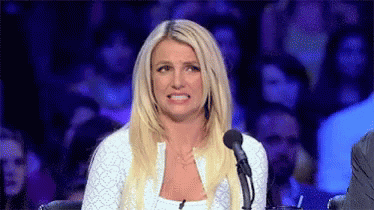 …. yea.
BUT!!!!! I need to give myself a slap on the wrist for ignoring the age old "Don't judge a book by its cover" because this book was great. I have never in all of my 20 years read a YA book so filled with defiance of stereotypes. I haven't taken so many notes on a book in a lonnnng time that wasn't required school reading. But there was so much worthy of jotting down while reading this.
Right from the start this book had me hooked. The "A Word from your Sponsor" was so sarcastic and witty and set the tone for the entire book. I read the first two pages and thought, "if the rest of the book is like this, I'm going to be in love" and I'll be damned… it was (and I am). I've never read a Libba Bray book before, but I caught on really fast to her writing style. It felt like she was making fun of the pageant girls in the beginning, because they so clearly did not understand their situation. They seriously take the time to introduce themselves via pageant etiquette while 30+ people are dead and one girl has a serving tray in her head. But that was kind of the beauty of this fantastic masterpiece. The irony and satire carries on through its entirety and I was never not laughing or jotting something important down.
This book covers so many important topics: women's rights, sexual education, sexual orientation, gender identity, race stereotypes, misogyny… the list goes on and on. You name it, and Bray covers it.
Now, this is not to say that there was no one-on-one hate in this story. There is certainly a little girl hate in this book. And normally, I'm not a very big fan of that in the books I enjoy. I'm just not into the drama of it and I love women supporting each other. It makes me happy. But it was different in this book, because when one girl had something nasty to say, there were 5 or more other girls to educate her (instead of putting her down in return).
You may be thinking, "she keeps talking about how much she loves this damn book but she didn't give it a full 5 stars" and I know. I know guys, and I'm sad about that other half a star. But my one issue with this book is the whole island/corporation/pirates thing. I mean, I do get that it's all supposed to be one big joke and that for the most part, Bray is working at breaking down the world's stereotypes on women, gender, sexuality, and race and I love that. But with all of my love for the content, the context was not my favorite. I could've done without the pirates, for example. I'm still not really sure what they actually added to the story, other than a couple love interests for a few pages. So while I get why Bray wrote it the way she did, I didn't totally love that aspect, and for this reason, and that alone, I can't force myself to do the whole five stars, even though I know it deserves it content wise. I am an over thinker, and I have to be honest with myself. I love the book. I'll probably read it again. I will 100% recommend it to others. But I will always despise the damn pirates and the island and the corporation.

I've raved and raved so you guys get by now that I'm completely obsessed with this book. It has raised my expectations for YA books that claim to tear down the barrier between the sexes. I have a newfound love and appreciate for Libba Bray and think that I'm now going to have to obsessively read all of her other books. I have about 20 quotes from the book that I'd love to share, and so many more things I want to say, but I just really don't want to ruin this one for you guys, because I desperately want you to read it. It's so, so worth it. Even if you totally hate it, you will understand the sarcasm and irony breaking down the world's shitty social expectations. It's worth it for that alone, honestly. Just freaking read it.